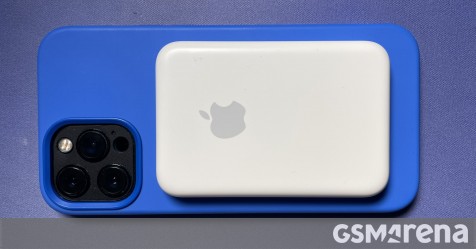 Apple's $99 MagSafe battery pack has already reached its first customers, one of whom, Steven Russel, posted photos and first impressions of the device.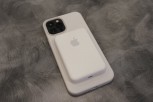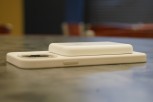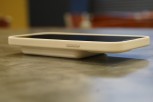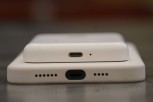 Apple MagSafe battery pack on an iPhone with a white silicone case
It's made out of hard plastic and is somewhat chunky. Interestingly, it has a USB-C port for charging – if you have a 20W adapter (or more), it will be able to charge the MagSafe pack and the phone simultaneously.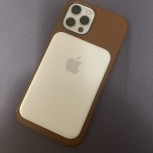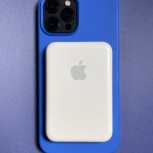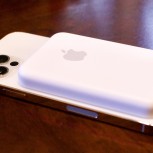 With brown and blue silicone cases • No case
The pack sends 15W of power wirelessly to the phone. And it can be used to charge more than phones, it also works with AirPods (assuming you have ones with wireless charging support, of course). Unfortunately, it can't charge an Apple Watch.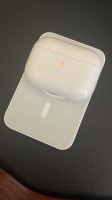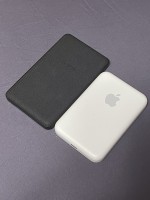 The MagSafe pack charging AirPods • Size comparison with a Mophie MagSafe battery pack
The MagSafe pack itself cannot be charged with a MagSafe connector or on a Qi charging pad. That said, the iPhone can charge the pack when you plug it in with a Lightning cable.
The latest iOS 14.7 update brings support for the MagSafe battery pack. It shows the correct icon when the pack is attached to the phone. Also, you can see the state of charge of the pack.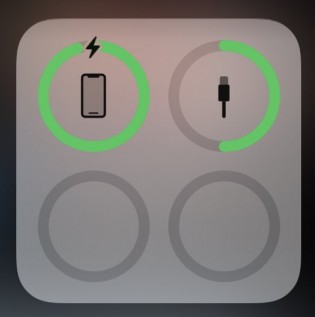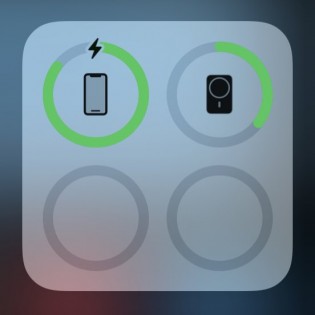 Using the MagSaffe power bank on: iOS 14.6 • iOS 14.7
Mr. Russel reports that the pack attaches quite firmly to the phone, thanks to the strong magnets inside. Someone already disassembled a pack, so here's a look at those magnets: