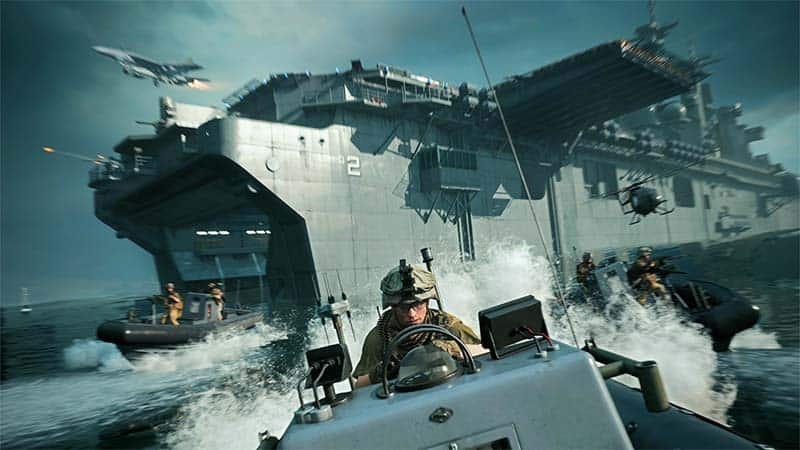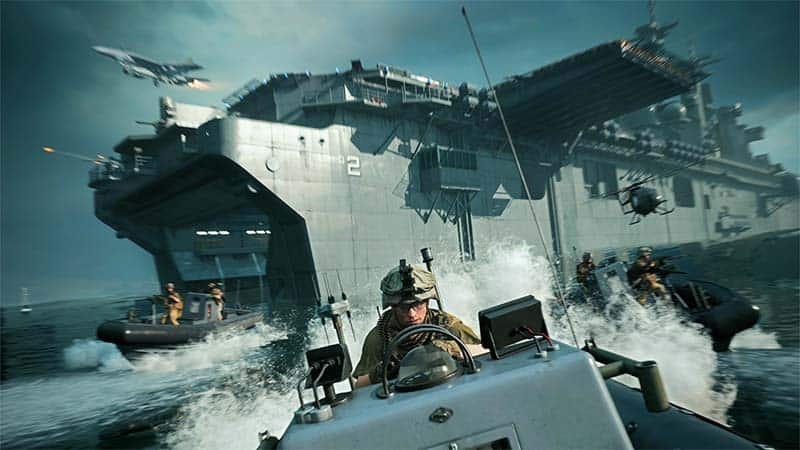 Last Updated: November 19, 2021
November 19 is here, the official day 1 launch of Battlefield 2042. The game is now readily available across the planet, allowing gamers to pick up the game and play it on all platforms and consoles. While it was the first day of the game's launch, EA and DICE needed to deploy a day 1 patch for Battlefield 2042. There have been noticeable issues with Battlefield 2042's early access launch. From crossplay issues, a lack of leaderboard, bullet reg, no exp bugs install errors, and more, there's plenty that needs fixing. This Battlefield 2042 update today is a godsend for many looking to enjoy the latest Battlefield game
Battlefield 2042 Update Today
While the day 1 patch is great news, unfortunately, there are not many fixes. Plenty of the fixes in the Battlefield 2042 Day 1 patch notes fix bugs in the game. For example, the patch note below addresses key Hard Zone issues, along with UI issues, progression issues, AI spawn issues and more. Plenty of these issues were things that the developers detected before the 10-day early access launch. However, there are still several things wrong with the game, some of which they were trying to iron out during the early access period.
Dice are going to have to work hard to make sure the game lives up to estimations. Even with the Battlefield 2042 update today, the game is still struggling to win players back over, with the game currently sitting at 26% positive reviews. Keep your eyes peeled for updates throughout the week. If you're still on the fence about getting the game, chances are the Battlefield 2042 patch note below will not make you feel satisfied with the game's current state. You can read more on the dev post here.
Instances of rubber banding, often experienced in the later part of a round in All-Out Warfare modes.
Significantly reduced instances of stuttering when playing on Breakaway. If the silos are destroyed, it should no longer reduce performance on the server.
When looking at allies on your team, their names will now correctly display.
Adjusted the animations for Falck during the end of round sequence to ensure that she is displayed correctly.
Updated a skin earnable for Boris via mastery progression with a new name: Gator.
Ensured that TDM rounds in Battlefield Portal always start with random deploy set as active. We observed that this sometimes wasn't active when moving from round to round, but have now fixed this.
Applied a set of measures that ensure the correct number of AI spawn in custom Battlefield Portal modes using the Free for All preset.
PC only – Enabled Specialist selection in Hazard Zone via mouse interaction, removing the need to lock in your selection with the spacebar.
Fixed a rare occurrence in Hazard Zone that would sometimes cause the end of round flow to not activate correctly, ensuring that the correct amount of bonus XP was awarded.
Repaired an issue found in Hazard Zone that could cause players to be shown on the map when they were not visible or spotted.
Provided a fix for Hazard Zone players who were not seeing their Extraction Streaks updating correctly.
Implemented server-side upgrades that are targeted at reducing
The post Battlefield 2042 Update Today deploys the day 1 patch notes addressing countless bugs appeared first on WePC | Let's build your dream gaming PC.