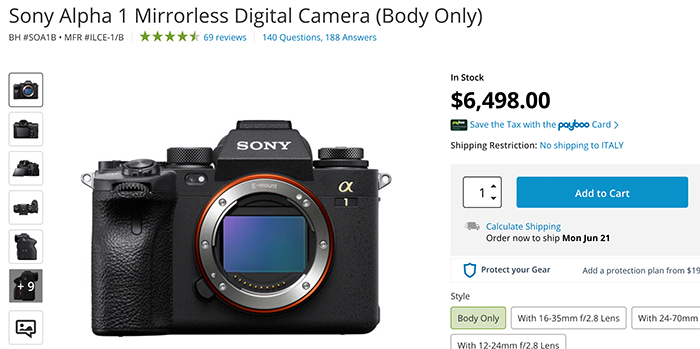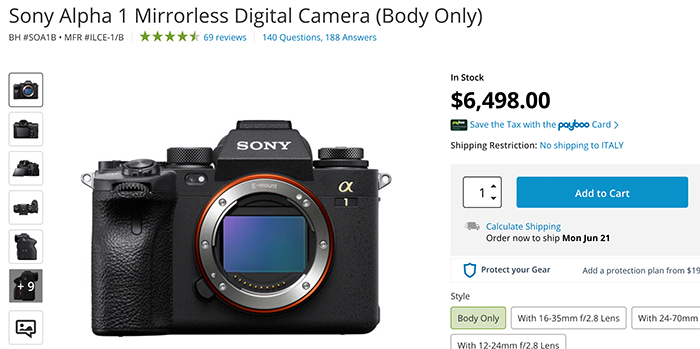 Sony A1 at BHphoto. Adorama. Amazon. Focuscamera. FotoErhardt DE. Calumet DE. Fotokoch DE. Park UK. WexUK.
DxOmark published the full Sony A1 sensor review and concluded:
After the introduction of the Sony A9 it seemed that Sony had established a flagship series; with the appearance of the Sony A1, however, that's clearly not the case. Indeed, on paper the Sony A1 combines the best of the A9, A7R, and A7S series in one package, and naturally that doesn't come cheap.

The Sony A1 has a high-resolution 50 MP sensor that produces exemplary images and is practically identical in performance to existing high-end sensors which feature far lower pixels counts, such as those found in the superb Leica SL2-S and in Canon's equally superb flagship EOS-1DX Mark III. Combined with the wide range of available native-mount lenses, its sensor makes the Sony A1 a highly attractive option for professionals working in a wide range of genres and markets, and will no doubt be on the wish lists of a tranche of enthusiasts and amateurs alike.