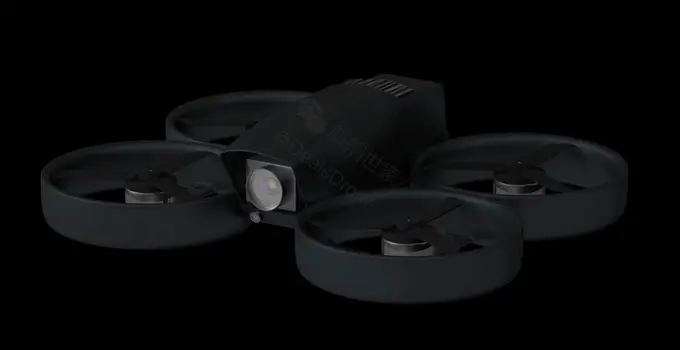 DJI seems to be working on a new first-person view style drone with a CineWhoop design that promises to bring improved high-definition imagery and a more stable, yet nimble design.
The new drone camera to light as part of a leak of photos received by several drone watchers who say the Avata drone will be DJI's next design, now that the Mini 3 Pro has hit the market.
What is a CineWhoop design? CineWhoop was a term coined by drone enthusiasts who built a drone platform that could fly in tight, enclosed spaces with a stable flight path and a camera quality that surpasses that of the current state of the art with DJI drones.
Here's an example of what these drones can capture:
Renderings of what the Avata drone could look like were based on a patent filing by DJI for the drone, and images leaked last year by drone watch OsitaLV on Twitter. OsitaLV also identified the drone from its code name, buried deep into the code of the DJI app operating system, known as "WM169."
The code also uses VM170 as a reference, which is the FPV drone code. That, along with the patent filing for a Class 12 UAV called the Avata, we have a clearer picture of what DJI has been developing.
The renderings provided by DealsDrone show a quadcopter design with protective propeller shrouds, and a high-resolution camera recessed into the drone housing, which is vented to keep the interior electronics cool.
DealsDrone also says that the drone's specs indicate a UAV of around 500g in weight, that is fully automatic with no manual flying mode, and with FPV goggle connectivity through a mobile device.
There's also an improved battery life of about 20 minutes, which is pretty good for an FPV design, with Head chase mode and Vibration function, plus a touchpad for glasses menu.
The word on the street is that the drone is being designed for aerial photography and filmmaking, especially within the tight confines of an interior space.
There's no word on how much the Avata will cost, but it's expected to be launched later this summer maybe by August.
[source: DealsDrone & OsitaLV]