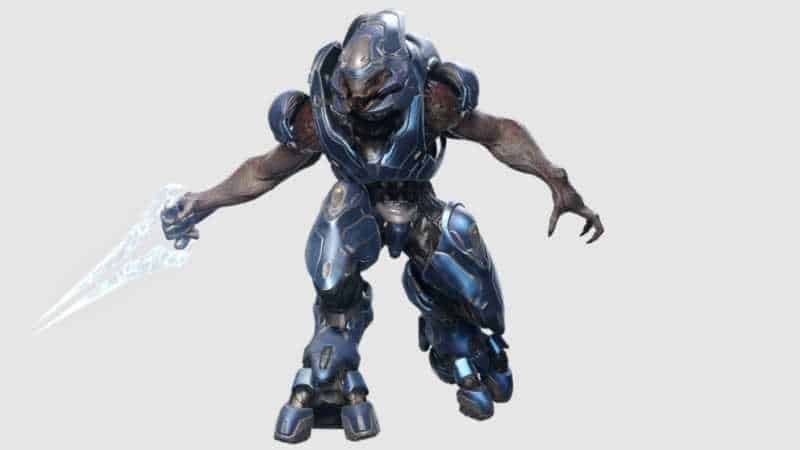 Back in older Halo games, before 343 Industries took over, gamers were able to play as Elites – or Sangheili – a species of highly-skilled, non-human warriors. Playing as characters that weren't human added a new element to multiplayer, and it was a much-loved mechanic. However, playable Elites haven't been available in Halo games since Halo: Reach, and so the question on everybody's minds ahead of Halo Infinite is whether they'll be back.
Will there be playable Elites in Halo Infinite?
Back in March 2021, members of the 343 Industries team took part in an Ask343 stream in which the question was asked – "Will there be playable Elites in Halo Infinite?" The answer was, and is still, a very honest and transparent "no," despite 343 knowing that this is something fans want. Quinn Delhoyo, Lead Sandbox Designer for Halo Infinite, answered by saying, "We're not currently planning on supporting Elites as a playable character in Infinite." Delhoyo put this down to the fact that Infinite is a "Spartan story," focussed more on Master Chief and the Spartans' battle mechanics. The team clearly didn't want to detract from that by bringing back playable Elites.
You can see the answer in full 6:37 minutes into the below video.
Not all hope is lost, though, as Delhoyo went on to tease fans by saying "never say never." Does this mean we could potentially see playable Elites introduced to Infinite multiplayer in a future update? Perhaps a future Halo game will have a greater focus on Elites and will make them playable for that reason. Whatever happens, though, we know that playing as a Sangheili warrior will not be possible for now.
Are Elites in Halo Infinite gameplay?
We do know that Elites still make up a huge part of the story in Halo Infinite, with Sangheili characters being revealed in Halo Infinite trailers. Jega 'Rdomnai is one of the main Sangheili that we know we are going to be introduced to in Infinite. A member of The Banished, Jega 'Rdomnai is a Blademaster with dual energy swords, though one is part of his prosthetic arm.
Is dual-wielding available in Halo Infinite?
Speaking of dual weapons, another popular question that was answered during the stream was whether dual wielding would return in Halo Infinite. This was, sadly, another resounding no, with Delhoyo stating that, while "they can do anything" in a game the size of Infinite, they "can't do everything." Focus in this case was put on making the weapons the best they can be, without having to put any resources on dual wielding mechanics.